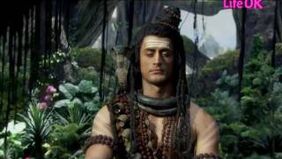 Fallen madly in love with
Shiva
,
Sati
sees him everywhere. Sati fears facing Mahadev's ire for her father's actions and demands for an answer for his restrained feelings towards her. Feeling guilty over his inconsiderate actions,
Shukracharya apologizes
to Mahadev. But, questioning Mahadev's silence over his insult, a furious Shukracharya regrets not punishing
Daksh
. Sati, seeking answers to her confused heart goes to
Rishi Dadhichi
who had instigated these unparalleled feelings inside her.

Previous Episode: 41

Next Episode: 43