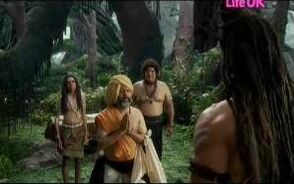 Foreseeing the outcome of
Sati
and Shiva's love,
Madanike
expresses her perturbed state asking Sati to watch out her feelings. Aware of her father's detest towards
Lord Shiva
, Sati comforts Madanike assuring her to avoid any unlikable situation. On Kailash, Mahadev ascertains
Shilaad
to address his concern and would render
Nandi
to him. A grief-stricken Nandi pleads Mahadev to let him stay under his hermitage but, Mahadev stays impervious to his pleas.
Previous Episode: 27
Next Episode: 29